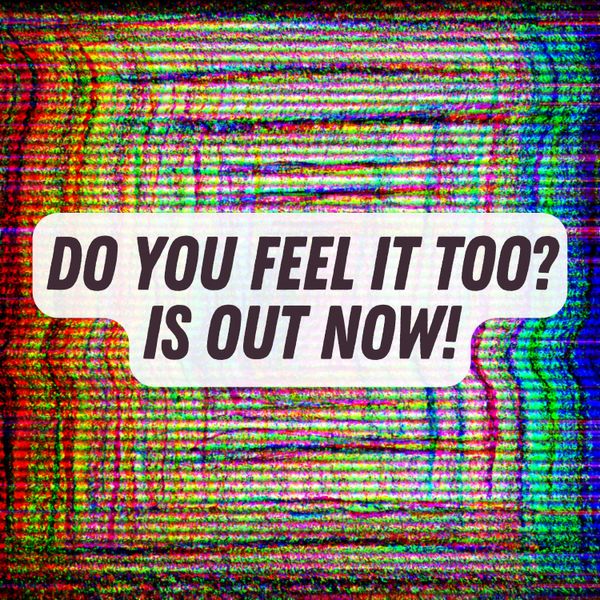 Gosh, it's been quite a busy year so far.
Busy with good things, mostly. Looks like this might shape up to be one of the really good years. I hope it's the same for you.
Anyway, one of the things I've been working on is a new four-song EP. It's called DO YOU FEEL IT TOO? and it's available now wherever you get your music.
These streaming services have DO YOU FEEL IT TOO? available for listening right now:
It's also available right here on this website. And, of course, on my Bandcamp page. Did you know it's Bandcamp Friday on the date of this blog post's publication? Neat!
It All Came Together So Quickly
The ideas started brewing on January 12. They continued percolating through the following few weeks. During that time, there was a window where I had the house to myself. Always a wild time! But this time, I gathered all my gear and put myself in the closet to write, record, mix and master.
I looked at the calendar, and wouldn't you know it – there's a nicely numbered day: 2-3-23. 2323. Cool. So that motivated me to get it done in time to deliver it on this magic day.
I could write at length about how I made the record. The inspirations. The challenges and all that. But I'll save that for another time. Perhaps the podcast. We'll see.
For now, I'm pretty jazzed to have made and released another music thing. It feels great. I think I'm growing as an artist.
Speaking of artistic growth, it's no coincidence that this EP was created in the midst of me and Annie doing The Artist's Way. Cool. Those goddamn Morning Pages are not hurting my hand for nothing!
I hope you have a chance to check out the record. And I hope you let me know what you think.
In a while, I'll be back with another big record announcement – Family Plot, the record I made in Maine last year, is just about ready to remove from the oven. That's gonna be pretty cool, too. Different. Anyway...
I'm going to drink some wine and screw around now. I've earned it. I love music, don't you?
tl;dr I made a new little record. It's called DO YOU FEEL IT TOO? and I hope you like it. Thanks!
---