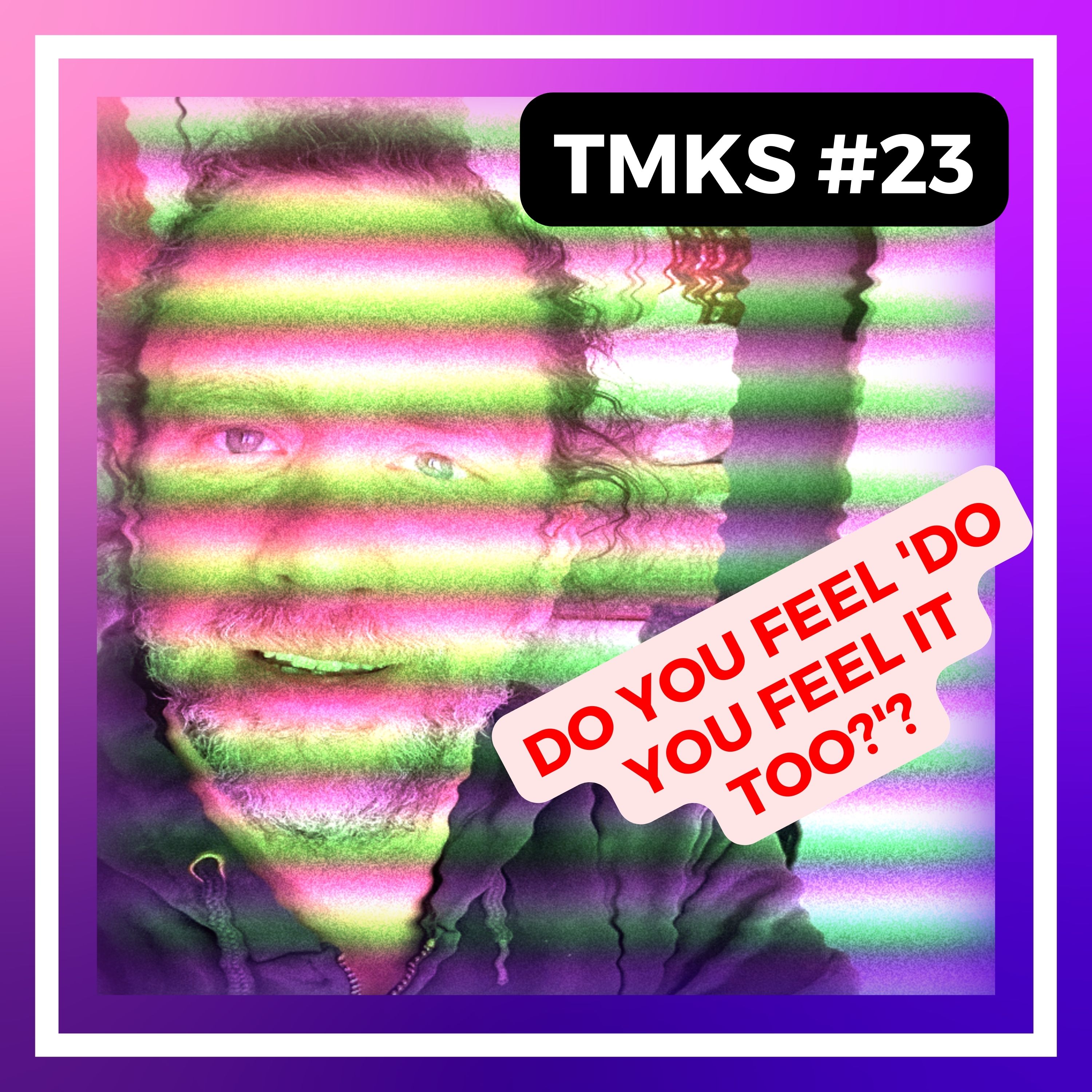 The Matt Kollock Show is back!
Listen to it right here. Or you can find it easily wherever you get your podcasts. Apple. Spotify. Wherever. It's everywhere! 
It's been nearly two years. Two years that felt like 20 years in so many ways. So much has happened!
But I'm still Matt Kollock. I'm still making music and then podcasting about that music. It's just what I do. And it looks like 2023 is going to be the kind of year where that happens a lot more than it has recently.
So here we are.
New Matt Kollock Music!
I've got a new EP out. It's called DO YOU FEEL IT TOO? and it's available on all the platforms. You can even purchase it from this website. Sweet! I wrote and recorded it over the course of three inspired weeks in January and into February of this year.
Today I talked at length about the making of this little record. Into my podcasting microphone. Having hit "record" in my recording software. Documentation!
Episode 23 of the podcast goes deep into the making of DO YOU FEEL IT TOO? I offer some pretty sweet nuggets about how it all came together. The ideas and art that inspired it. The nature of its coming into being. The blow by blow. Whatever questions you may have about the EP are surely answered in this very special resurrection episode of the p'cast.
You'll learn:
How Julia Cameron's book The Artist's Way has inspired the new music/art I'm making
About why I decided to change the keys of a couple of songs before recording them
How artists like Mac DeMarco, Jeff Tweedy, John Frusciante and Erykah Badu influenced my creative decision making 
What budget microphone I used to record vocals, acoustic guitar and percussion – and why (and how Lou Reed factors into the whole thing)
How the cover art for the EP came to be
What I have been up to since May of 2021, when the next-most-recent episode of the podcast was released
How Annie and Mantequilla contributed to the project
What song Spotify chose to place on followers' Release Radar playlists
Much more!
So there you go. The show is back. It felt good to make. Just like DO YOU FEEL IT TOO?
Let's Connect, Okay?
What do you think? How has your 2023 been going? Making anything? Ever engaged with The Artist's Way? I would love to hear your thoughts, so please feel free to email me. We'll figure shit out. I know it!
---