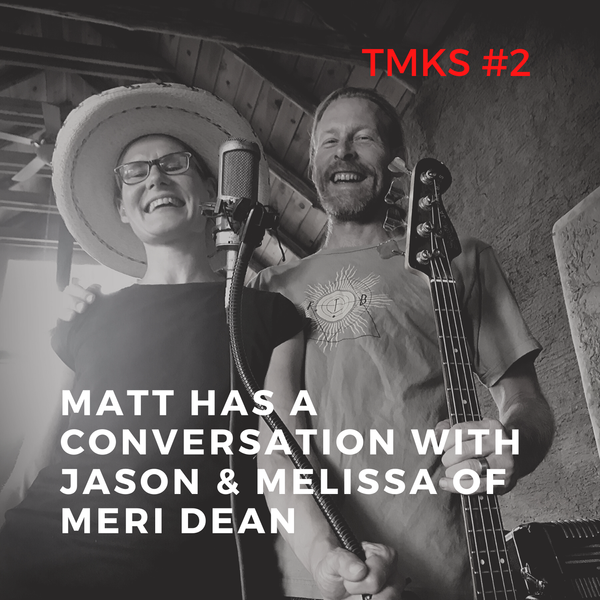 Wow. We are really on a roll now, aren't we?
Welcome to Episode Two of The Matt Kollock Show! Are we having fun yet? Who cares!
Meet Meri Dean
Friends, I am excited to introduce you to my friends, Jason and Melissa Kadinger of Meri Dean. They are a fantastic set of humans and a formidable musical duo. I am proud to know them, and I'm stoked to know you're going to know them, too. Damn. We talked about a lot of stuff in this one. It was the first interview I did for the podcast, and I dig how it went down. Man.
We got into conversation about the new Meri Dean album, Don't Feed Monsters, as well as a number of other wide-ranging subjects such as music in the future on Saturn, the power of a good gospel choir, Leinenkugel's beer and much, much more!
Two Meri Dean Tunes!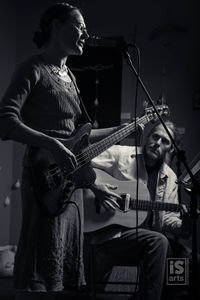 My conversation with Jason and Melissa is bookended by two songs from the aforementioned Don't Feed Monsters: "Melody No. 5" and "The Laurel Tree." Hopefully, you will love the songs so much that you'll get a copy of the album for yourself. You can do so by going to the official Meri Dean website. It's a great place to hang out if you're into cool things.
Fun fact: I sing on "The Laurel Tree," so that's pretty neat.
Thank You!
Thank you so much for hanging out and spending time with The Matt Kollock Show! Your listenership means a lot to me.
Wanna give me a little bit of money every month in exchange for some cool, exclusive content (including podcast outtakes and early access to interviews)? Become a Patron! I would really appreciate it.
Thanks again, friends!
---