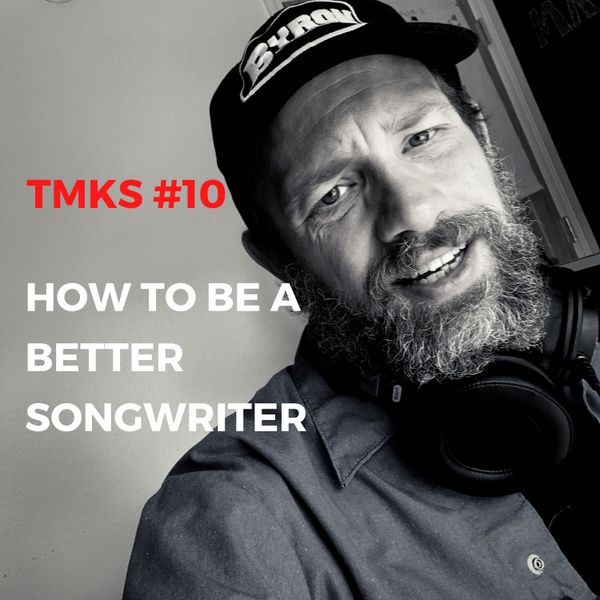 It's episode ten of The Matt Kollock Show!!! We did it! They said we couldn't do it, but goddammit, we got it done. Good for us! 
Sore in So Many Ways 
The last week has been a bit trying. The bipolar has been frisky lately. It's taken me to some places I seldom visit. But I'm good. Except for the part where the emotional stuff manifests physically. I've been experiencing some weird pains and discomfort in my arm. So I had my guy Greg over at Elite Ortho-Therapy and Sports Medicine do some work on me. Which is worse than the pain I had been experiencing, but it's the good kind of hurt. Now I feel much more relaxed and pain-free. I have been carrying tons of tension in my neck, shoulder and back. Today I learned that I've been carrying a lot of it in my pectoral muscle, too. But we're working the shit out. Me and Greg will work on the physical aspect, and then I'll work on the mental and emotional aspects. Problem solving! 
In my soreness, I've been seeking comfort in nostalgia. Watching more Rig Rundown videos. Getting back into guitar players that I admired as a teen. People like Danny Gatton and Albert Lee. Pining for an old instrument. Stuff like that. 
You'll hear me talk all about my current situation of soreness in the intro to today's podcast! 
Songwriters Writing Songs 
The bulk of today's episode is devoted to songwriting. But even if you're not a songwriter, I feel like you'll get something out of today's installment. 
I wrote a blog post at the beginning of 2019 entitled "25 Ways to Become a Better Songwriter." It's a good one! In fact, it's the most-read piece of content in my blog. By a longshot. 
Anyway, I took some time today to go over my 25 tips and comment on them. They remain relevant! I added some new hints and tricks, too. So if you're a creative person, I think you'll dig what I have to say. Or maybe you won't. Either way, you should let me know what you think, all right? Great! 
And Now This 
Now here's the part where I ask you to support me. Do it on my Patreon. Send an email to matt@mattkollock.com. Follow my artist profile on Spotify. Rate and review. All that. 
I really, really, really appreciate it! 
I'll see you next week with episode 11. I'm going to put out a bonus episode for Patrons, too, in the meantime. Stay safe and shine on! 
---