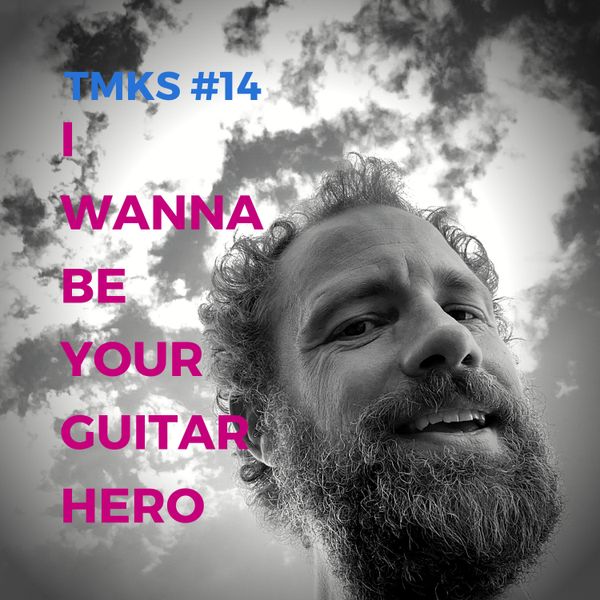 Hey. How's it going? Are you doing all right? 
BIG POWER CHORD!!! 
Episode 14 of The Matt Kollock Show covers my current thoughts about the state of my main instrument. 
I have been a guitar player for more than 30 years now. I have always identified, musically, with the guitar as my primary tool of expression. In recent years, though, I have distanced myself from the culture surrounding the instrument. It is, as you may know, very white, very male, very regressive and very boring. I don't want my music to be about those things. 
Lately as I've been enduring emotional ups and downs, I have come to regard the instrument and its culture a little differently. I recognize that I am a part of the guitar tapestry. I have a voice in the community. My words carry weight. I know what I'm talking about. I can occupy the lane of "GUITARIST" and make an impact. So that's what I've decided to do. 
I want to do it differently, though. I want to be YOUR guitar hero. A new kind of guitar hero. 
Check Out Today's Other Episodes, Won't You? 
It's a big day for the podcast! 
Episode 14 is just one of three I have released today. 
Episode 13.5 is a bonus episode just for my Patrons on Patreon who are subscribed at the $5/month level. In that one, I talk about my recent music-gear acquisitions. I have GAS! If you want to listen to that one (and all the other bonus episodes), just visit my Patreon page and sign up at the $5 tier or above. It'll be so cool! 
Episode 13, in which I discuss where I believe music comes from, is available right here or wherever you get your podcasts. It's a good one, so make sure you check it out. 
Thanks, my friends! I sure do appreciate you and your listenership. I would love to hear from you, too, so send me an email at matt@mattkollock.com and let me know what you think. 
Have a terrific week! 
---