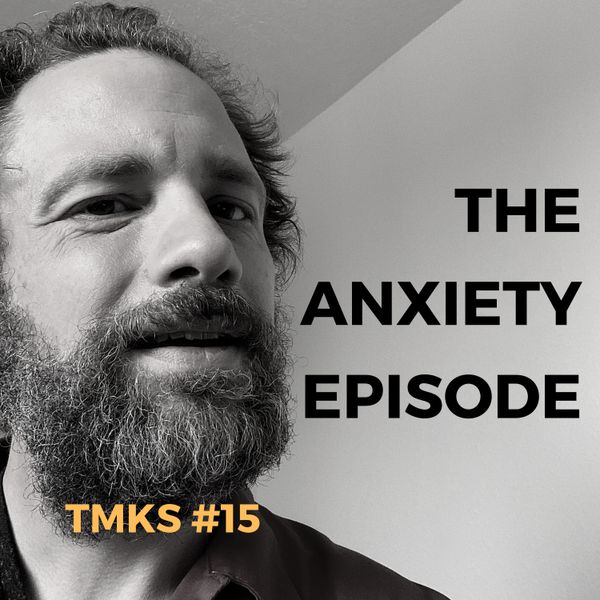 Friends! 
If you're like me, you feel pretty anxious much of the time. If you're like me, you feel anxious in a way that convinces you you're suffering from something other than anxiety; something terrible and life-threatening. If you're like me, you've been through this cycle a few times now, and your life has never actually been in danger. Fun shit, right? 
I Thought I Had a Handle 
Every time I check my website stats, I notice that there is one blog post in particular that seems to get consistent, regular views and engagement. It's a blog post that I wrote back in November of 2019 (a much different time, right?), entitled I Am Trying to Reduce My Baseline Anxiety Level. 
Lately, I've been feeling off. Pretty down. Pretty low. Kind of all over the place. Kind of lacking in confidence. Stuff like that. Investigation into my feelings revealed what these types of investigations always seem to reveal: My troubles have been caused by anxiety, and I haven't realized it. Haven't even really considered it until recently when I was anxiously checking my website stats. 
So I decided to make today's episode all about anxiety, using that blog post as a barometer for where I'm located today and an inspirational jumping-off point for my future. 
I thought I had a handle on things. Reading that blog post from nine(!) months ago, I recognized a more confident person. A more stable and assured person. That kind of guy. Since that time, anxiety has wormed its way back into my life. In different ways. Causing different problems. But it's the same old lame old anxiety. Fun! 
And You? 
What's your deal? Are you an anxious person? Does anything I'm writing make sense? 
I would love to hear from you and learn your perspective! So write me an email at matt@mattkollock.com to share your thoughts, won't you? 
Also, if you're interested in supporting me and the podcast on an even deeper level, please check out my Patreon, where I have some juicy, juicy bonus episodes available for those who subscribe at the $5/month level. Cool! 
Of course, another way to express your feelings about me and my show is to leave a review and rating on Apple Podcasts. Be the first person to do so, and I'll give you a special shout out on the podcast. You want that, right? Great! 
Until next time, keep it cool, relaxed and characterized by deep, restorative breathing. 
---