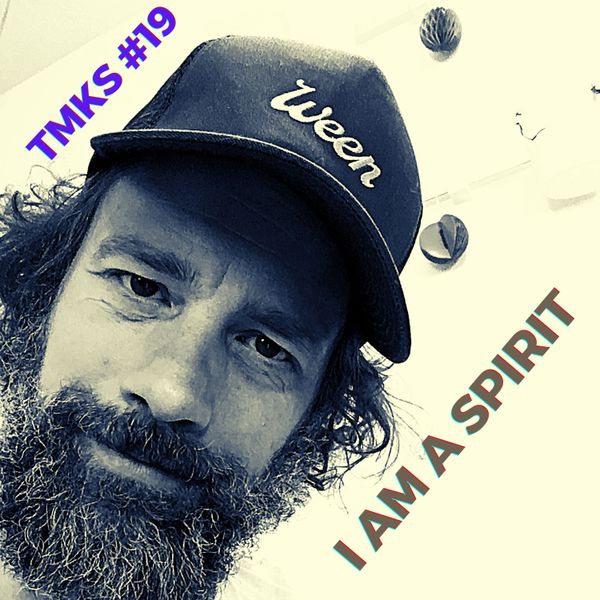 Hey 19! 
Welcome to the show. I'm so glad you're here! This is a very, very special episode of The Matt Kollock Show podcast, and I'm happy to know you're a part of it. Nice! 
Today's episode is all about the spiritual shit. Bring it on, rational-atheist types! 
Since Last Time 
Lots of shit happening. Lots of shit happening. 
I talk about the depression I've been experiencing since I last talked at you. Which, of course, ties directly into the theme of today's very special episode. 
There is talk of vaccine. Talk of therapy. Talk of family. Talk of new technology and its promises. Talk of microorganism, my debut solo album.
I take a moment to remember the great DMX, who left his body today. 
Get Spirited 
In the main meat of today's episode, I get into spirituality. But, naturally, I do it in a very Matt Kollock way. Nice! Gruff and irritated. You see, this is why I do the spiritual shit. 
I reference a blog post I wrote back in February of 2020. It's called "I Do This Spiritual Shit for a Reason," and it remains pretty relevant today. Interesting! 
Do you practice any kind of spirituality? Have you been through any kind of "awakening" experience? Do you consider yourself a rational person? I get into all kinds of stuff like this. It's good. 
A Very Special and Important Announcement 
Guys, if you have never listened to an episode of The Matt Kollock Show until the very end, today is a great day to start! 
I have a mind-blowing announcement to make on today's episode, but it doesn't happen until the final few minutes of the show. Listen all the way through or skip ahead – I don't care! But I don't want you to miss this very, very, very special and critical announcement from my world. 
Bye Bye Now 
It's great to be back! I am so glad you're here, my friend. It means a lot that you listen. Truly. 
If you would like to give a little more support, please check out my Patreon! Bonus episodes of the podcast live over there alongside lots of groovy, exclusive content. Fun! Join for just $5/month to get the bonus episodes. Cool! 
I'll be back with another episode soon. In the meantime, SHINE ON!!! 
---