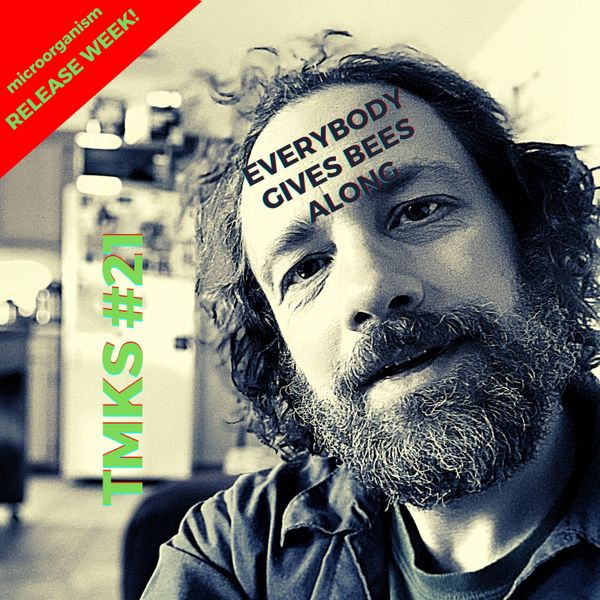 You made it back!
Welcome to Episode 21 of The Matt Kollock Show!
It's the second installment of microorganism's oral history. And historically the middle ones of these things are the best, right? We'll see about that.
This episode of the show takes a tour through the main meat of the album. Tracks two through five are discussed here. I also get into the story of the album's making from August, 2020 to the end of that wild and wooly year. Damn.
Hashtag Gratitude
Thank you so much, sweet friend, for following along on this absurdly detailed journey through the making of microorganism. Like I say in this episode, I love that this not-even-half-hour-long album is receiving so many hours of documentation. Nice. I'm really glad you're here.
If you haven't already streamed the album, I have a nice list of all the places where it's available right here!
Of course, microorganism is also available for purchase on Bandcamp. Groovy! No matter where you go to purchase the album, it should be just seven bucks. I feel like that's a pretty good value, don't you?
Oh yeah, there's also Patreon! Not a lot is going on over there right now; I have to be honest. But Annie and I have some big plans, and they involve Patreon in a big, big way. Huge. Join now and get in on the ground floor!
All right. This is just the middle part. It's a good one. But it's not the final part of this particular journey. Stay tuned for that, friend. Soon. Really soon. I love you.
---