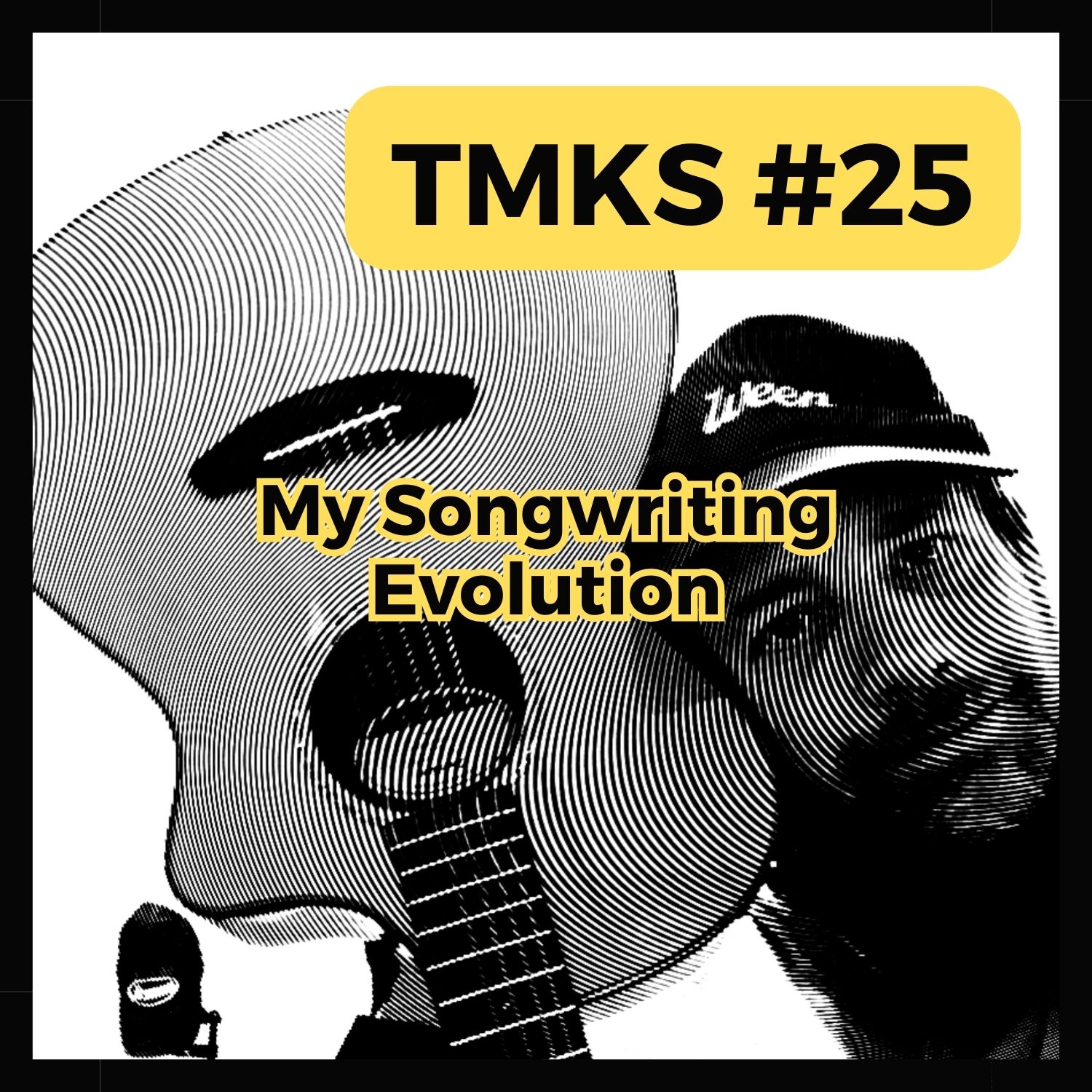 SUBSCRIBE TO MY WEEKLY NEWSLETTER FOR CRUCIAL NEWS AND SHENANIGANS 
It's episode 25 of The Matt Kollock Show! 
A milestone episode, for sure. It took three years to get here. So, like, eight eps a year. Not bad! Not great, but also not bad! 
I launched the show back in April of 2020. Took a break and brought it back in January of 2021. Took all of 2022 off! It was unclear whether the show would return or not. But here we are. Feels like a groove. I'm going to keep it going. 
Five Years of Singer-Songwriting 
Today I brought my guitar to the show for a very special edition of the podcast. I realized it's been about five years since I started taking my music career seriously again. Five years since I started writing songs with such a serious career in mind. I wanted to use this episode of the podcast to explore the evolution of my songwriting since 2018, and I think I did a pretty good job. 
A lot has changed. Much has remained the same. I've grown. My songs are better. But my old songs are really good, too! I am confident. I have goals. There are challenges I want to face. Ideas and concepts to explore. 
I spend today's introduction catching you up on all the stuff, including news regarding cannabis consumption, psychedelics, skiing, exercise, The Artist's Way and more. 
And then I get into the songwriting talk. I think I got somewhere. I think I discovered some things. And revealed them. 
Listen now by clicking play in the player up there. 👆Or listen – and subscribe – wherever you get your podcasts. The show is on Spotify, Apple Podcasts and many other popular platforms. 
Relevant Linkages 
Thanks for listening! I'll be back with episode 26 in two weeks. Until then, shine on!